thank god.. dalam x sedar dah beberapa bulan berlalu dan lembaran baru pun semakin ku hampiri...
btw... eloww guys... im back n here just a short story after few month i left my "journey to remember" blog.
i guess this is my year> year of dragon... i feel so happy n everything im do all just flow like a river.. thank god for the blessing.... :)
finally the pain that i felt before just go... n i dun evn want to remember it.. after me speechless without word from da incidence day.. i felt so down.. n everyday that i face all is not well, i dunno where is my mistake> suddenly the problem come n hit me just like hurricane , just like i said on my last blog. im feel so lonely and really2 sad then i surrender all to god n let the time heal everything....
after a few month then i get the answer slowly what was happened in my life... it all because the shittt word
>" misunderstanding"<
huhuuuhu...
confuse
the true finally has shown... but i dun even care and want to memorize it.. it just give me more pain when i remember the memory....
for the truth yessssss i like you!!!
but that does'nt mean i want you... i understand u just wanna be friend with me and i appreciate it...
but dont give the damn shit to me!!!! u make me arkward with the situation n make everybody look at me just like it was my fault , damn i hate that situation... everybody look down at me
i dunno what to says..... yess everybody started point da finger to me....
luckily i still few fwen who still believe in me...
friend> huhhh!!!! it hard to says.. yess it was right when everybody says dun even fwen with "back stabbing"
heyyy hooo!!! buddyyyy!!! i use to trusted u before and respect u...
after > incidence my respect for you has gone far mild awayyyyyyy
i dont blame you.. but why... when it come to hard time...
why you --------------> dun face to face with me n ask me!!!!
it not hard to says----------> are you couple with him? !!!!!
it easy right???
i know both of you has know each other before just by the time both of you have't meet...
i either dun know the story....
that doest matter.... it not my problem...
the problem is... without any ending conclusion somebody just text me says that
"i dun like you, and dun even think about it, and i never couple with you, dare you said we was couple".................. > shitttttttttttt!!!!!!! im speechlessssssss!!!!
BY THE TIME I WAS ASLEEP , I HEARD MY HP WAS RINGING AND I READ THE TEXT.. DAMN IM FROZEN >SHOCK> WATSOEVER.....
what?????
my tears fall down, by the time i dunno where to discharge , i confuse with the prob.
then i cool down myself by pray to god....
then the drama was started.... no matter how many time i explain the truth people would not believe it..
it just getting more worst.. he started to curse me at fb...
i just can see and smile... it so k.. i dun mind.... and more hurt me when the "buddy" just pretend seem just like the are nothing happen" shitt man... honestly that time was my final year and there are many problem pass by... but thank god finally i can face it with patient...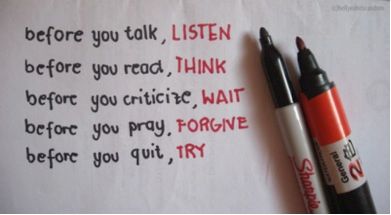 hahahahahahahaha!!!! lol
that was my last year story.. it just a flash back...
and i want to buried the story and remind it was one of the precious story in the life
it teach me how to face the different people with different background....
> now me feel so happy.... i started to open a new better life...
i have a new gold to reach...
> and i realize there a still left friend who trusted n know my pain...
> and from the pain story.. may god bless and forgive the sins against me...n lord forgive me for i have sin and make them hate me....
i want to let go everything.. let make the better life...
"as i grown up , it get me more to know the thing in the world"
just to enjoy my day... this song make me happy and calm... =D